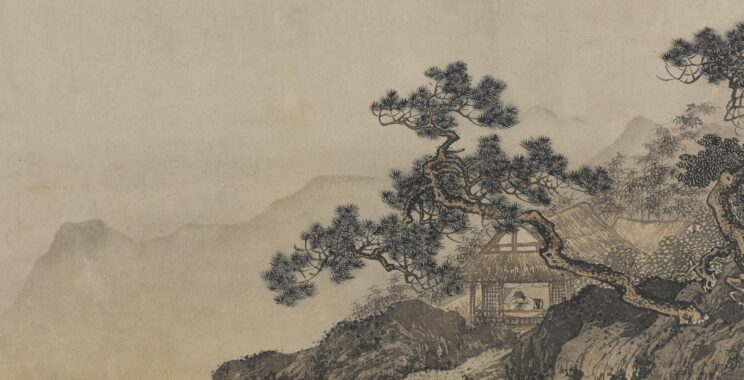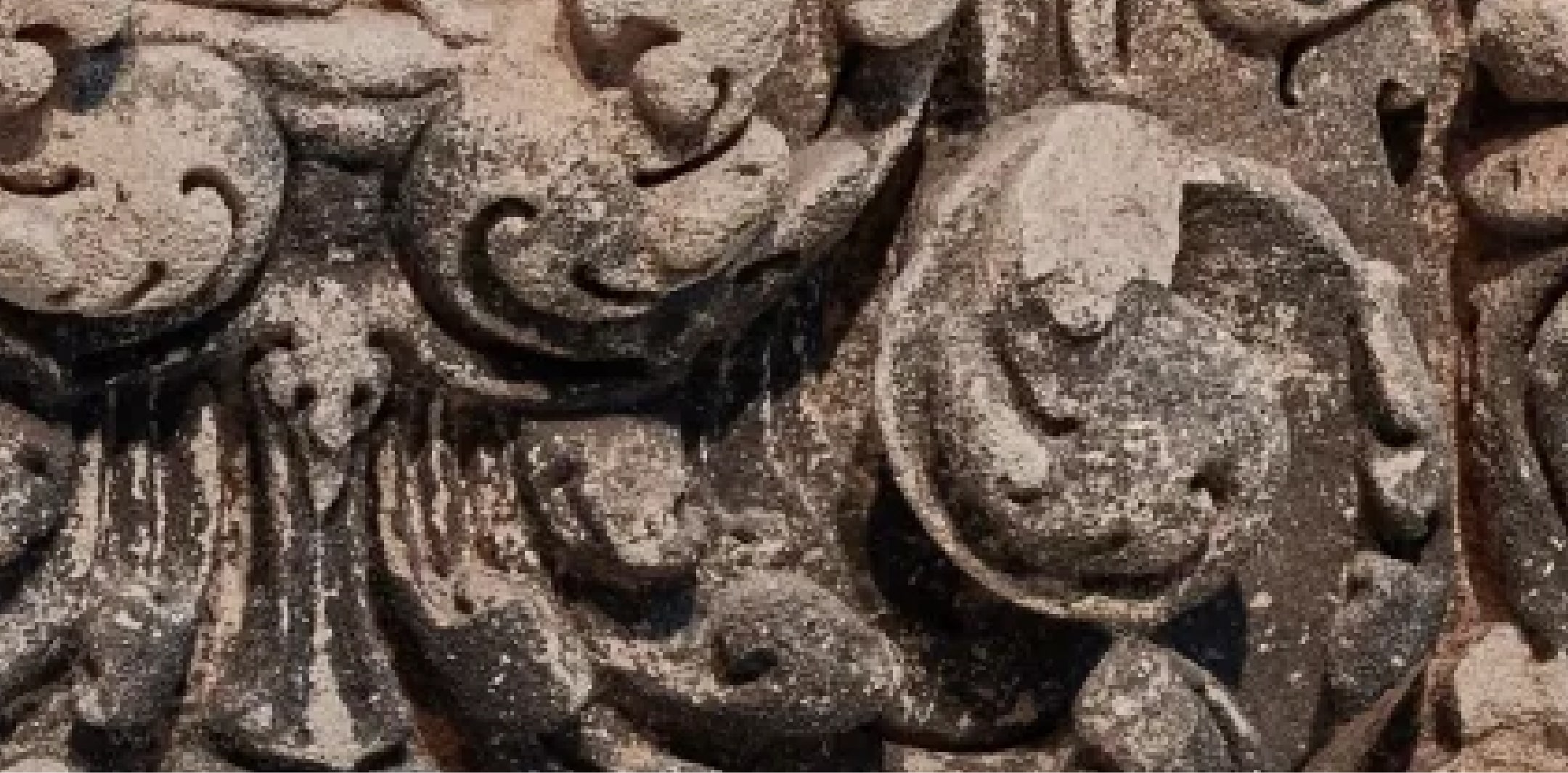 Museum Partners and Their Collections
Chinese Painting and Calligraphy at the National Museum of Asian Art
The collections of Chinese painting and calligraphy at the National Museum of Asian Art are among the largest and most outstanding in the United States, with more than 1,700 individual paintings and more than 400 independent works of calligraphy. Excellent overall, the collections comprise works by a wide range of masters and schools dating from the mid-10th century to the end of the 20th century. Areas of particular strength and depth include a group of more than 100 works from the Song, Yuan, and early Ming periods (10th–14th century); around 150 Zhe School paintings from the 15th and 16th centuries; and more than 80 works from the mid- to late seventeenth century, representing both the orthodox and individualist movements and featuring 34 works by Bada Shanren (1626–1705). The collections also feature 85 portraits of imperial family members and high officials of the Qing dynasty court, dating from the 17th to early 20th century; more than 260 independent works of calligraphy by more than 175 artists, dating from the late 18th to the late 20th century; and more than 80 works by leading 20th-century masters Qi Baishi (1864–1957), Huang Binhong (1865–1955), and Zhang Daqian (1899–1983).
Other masters and schools are represented by smaller numbers of works, but these include many exceptional or singular examples. In addition, groups of paintings may be assembled to explore the historical evolution of different styles and techniques, such as the baimiao style of figure painting or the blue-and-green, Li-Guo, Ma-Xia, and Mi styles of landscape painting, as well as those of the four great Yuan dynasty masters. The collections also contain numerous bird-and-flower paintings, more than 200 Buddhist and Daoist paintings, and works on a broad variety of other themes and subjects.
The Chinese collections of the Freer and Sackler include several other areas of particular depth and strength, such as ancient jades and bronzes, ceramics, and Buddhist stone sculpture, as well as numerous individual works of great importance in other media. Objects from these areas of the collection may also be included in the workshops, either as the main focus or as supplementary materials.
Arts of China at the Metropolitan Museum of Art
Founded in 1870, the Metropolitan Museum first acquired works of Chinese art in 1879 and established a separate Department of Asian Art in 1915. From the outset, private collectors—including J. Pierpont Morgan, Benjamin Altman, Louisine Havemeyer, the Rockefeller family, Douglas Dillon, and Brooke Astor—have played a vital role in building the museum's collections. Today, galleries devoted to Chinese art occupy some 38,000 square feet, with specialized spaces featuring the history and influence of Chinese ceramics; Buddhist sculpture dating from the 5th through the 18th century; Neolithic pottery and jades; Bronze Age ritual vessels, weapons, and decorative arts; and metalwork, pottery, lacquer, and stone sculpture dating from the Han through the Tang dynasty (221 BCE–10th century CE). Eight galleries are devoted to a rotating presentation of one of the finest collections of painting and calligraphy outside China, with works ranging in date from the 8th to the 21st century. Four galleries feature later decorative arts, including rotating selections from the museum's extensive collections of textiles, lacquerware, metalwork, ivory, bamboo, and jade and other gemstones. At the center of the painting galleries is the Astor Court, a 17th-century-style garden courtyard and reception hall built using traditional methods by a team of Chinese craftsmen and modeled after a courtyard in a domestic residence in Suzhou, a city famous for its gardens. The hall houses the museum's collection of late Ming dynasty hardwood furniture.
The Asian Department supports exhibitions, publications, and research on and care for its collections with a professional staff of eleven curatorial specialists, two conservators in East Asian painting, an active program of visiting scholars, and four collections managers. At their disposal are a state-of-the-art study-storage facility, seminar room, and library, in addition to the main museum library and conservation departments specializing in objects, textiles, costumes, works on paper, photography, and scientific research. Thanks to these resources, the museum provides an encyclopedic introduction to the artistic and cultural traditions of China.
Chinese Collection at the Royal Ontario Museum
The Royal Ontario Museum (ROM) is Canada's preeminent museum of art, culture and nature. The first Chinese object, a green-glazed vessel from the Han Dynasty was acquired by Charles Currelly (1876–1957), a University of Toronto professor and later the first director of the museum, in Cairo's antiquity shop during his archaeological expedition in 1907. Today, ROM's Chinese collection is the second largest collection outside of China, next to the British Museum, housing more than 41,000 objects. The importance of the ROM's Chinese collection lies in its comprehensive nature; it forms an internationally-renowned research collection from oracle bones to ancestral portrait paintings. The collection ranges from early Neolithic period (8000 BCE), well covering all history of dynastic periods, to the present. The most well-known collection areas are the temple wall murals, oracle bones, Chinese jades, Chinese textiles and costumes. The most comprehensive groups in the Chinese collection (in terms of chronologic presentations) include bronzes, ceramics and porcelains, mirrors, coins, and historic tomb figurines. The Han pictorial bricks, architectural elements, and snuff bottles are examples of those that are best presented in terms of typology and style variance. Furniture and decorative arts (e.g. lacquerwares, glass, and ivory carvings) are also well represented in the collection. Paintings and works of art on paper include a unique collection of Chinese ancestor portraits, the second largest of its kind outside China. Chinese sculptures are rarely represented outside China making the ROM's sculptural holdings particularly impressive. In particular, most of early China artworks came to the collection through Bishop William White and Dr. James Menzies, whose efforts in collecting archaeological materials from areas of Anyang and Luoyang, Henan province, were made known to scholars and researchers around the World.
Nelson-Atkins Museum of Art
The Chinese collection at the Nelson-Atkins Museum of Art is justly famous for its masterpieces, which represent almost every medium and period of Chinese artistic production. The full scope of the collection, comprising approximately 8,000 objects, is not as widely recognized. It includes 600 paintings, particularly masterworks from the Song period (960–1279), well-known literati paintings by Ming and Qing artists, such as Zhou Chen, Shen Zhou, Wen Zhengming, Qiu Ying, Dong Qichang, Shitao, and Gong Xian, and interesting works by lesser-known professional painters. The Buddhist stone sculpture in the collection ranges in date from the late fifth to the eighth century and includes pieces from major Buddhist cave temples (Yungang, Longmen, Xiangtangshan, and Tianlongshan). The Procession of the Empress as Donor relief from Longmen is widely celebrated. Later Buddhist sculpture includes the Guanyin of the Southern Sea, a large polychrome standing bodhisattva that yielded a dated document, and other carved wood figures of Yuan and later date. On view are gilt bronze figures ranging from the fifth to the eleventh century, including two fine examples from the Liao period. The museum also houses an interesting study collection of early gilt bronzes from Lawrence Sickman's personal collection. A unique piece is a carved wood traveling shrine that may possibly be from Central Asia. A number of Buddhist murals dating from the tenth to the fourteenth century (including the Assembly of Tejaprabha from Guangshengsi), as well as fifth- and sixth-century fragments from Kizil, are also worthy of study. Ming and Qing furniture includes a famous canopy bed with alcove and other huanghuali furniture.
The Chinese Collection at the Asian Art Museum of San Francisco
Established in 1966, the Asian Art Museum of San Francisco (AAMSF) contains one of the most extensive Asian art collections outside of Asia.  The Chinese ceramics and porcelains provide an encyclopedic survey of the entire history of ceramic production in China, with representations from every period and major kiln. Furthermore, the AAMSF's Avery Brundage Collection and Leventritt Collection both have particular strengths in Ming and Qing dynasty porcelain. The museum holds nearly 300 Chinese ritual bronzes, some almost 3,000 years old, including a rare Bronze Age rhinoceros-shaped vessel associated with the last king of the Shang dynasty.  The comprehensive Chinese jade collection spans from the Neolithic period to the present.  Amongst its bronze and stone Buddhist sculpture, the museum hosts the earliest known dated Buddha sculpture from China, dating to 338. Additionally, it contains a formidable collection of Chinese textiles, lacquers and objects made of cloisonné, ivory, bamboo and glass.
With the recent addition of the Yeh Family Collection, the museum contains a strong collection of Chinese paintings and calligraphy, with examples dating from the 7th to 20th centuries. In addition, the museum is justly famous for expansive Southeast Asian, Japanese and Korean art collections, including numerous examples of sculptures, paintings and decorative arts.
The Chinese Collection at the Los Angeles County Museum of Art
Founded in 1965, the Los Angeles County Museum of Art (LACMA) has been dedicated to collecting art works from a diverse range of cultures and time periods. Among them, Chinese art is one of the first areas that formed the museum's collection. LACMA's Chinese art collection, which grew from a small group of ceramics, now spans more than four thousand years and features extraordinary works ranging from ancient jade carvings to contemporary video and photography. The collection is strong in paintings, ceramics, lacquers, jades, metalwork, and furniture. With the recently added long-term loan of approximately 150 pieces of 17th century paintings from the Tsao Family, the museum is now home to works of important scholars and artists such as Wen Zhengming, Hongren, Kuncan, Shitao, and Zhu Da. The Heeramaneck Collection of ceramics is another core part of the museum's Chinese art collection, highlighted by the Tang Funerary Sculpture Horse as well as a few Southern Song and Jin ceramics. In addition, the Lidow Collection and Behar Collection of ancient bronzes and funerary sculptures, dating as early as to Shang dynasty, are significant although few of them are on display.
The Chinese Collection at MFA Boston
The Museum of Fine Arts, Boston, which opened to public in 1876, is one of the world's most comprehensive art museums and home to one of the country's best Chinese art collections. Of the museum's nearly 450,000 works of art, one-fourth come from Asia, including paintings, prints, sculpture, ceramics, and metalwork. The Chinese collection is highlighted by sculpture and paintings, especially those of earlier periods. The museum houses a number of outstanding Chinese master paintings attributed to artists of the Tang, Five Dynasties, and Song eras, such as The Thirteen Emperors, attributed to Yan Liben (Tang dynasty); Five-colored Parakeet on a Blossoming Apricot Tree, by Emperor Huizong (Northern Song dynasty); and Winter Landscape with Travelers, traditionally attributed to Li Cheng (Southern Song dynasty), and other works attributed to masters like Xia Gui, Su Hanchen, and Ma Hezhi. In addition, the museum is justly famous for its Japanese, Islamic, and Himalayan and Southeast Asian art.
Winterthur Museum, Garden and Library
Winterthur is a premier museum of decorative arts made and used in America. The institution is home to an unparalleled collection of nearly 90,000 objects made around the globe between the mid-1600s and mid to late-1800s. The collection is displayed in the 175-room house, as well as in permanent and changing exhibition galleries. Winterthur is also the site of state-of-the art conservation facilities, a superb research library, and a beautiful naturalistic garden sited on nearly a thousand acres in Delaware. Winterthur partners with the University of Delaware as the host institution for the Winterthur Program in American Material Culture and the Winterthur/University of Delaware Program in Art Conservation. Staff and students from Winterthur perform collaborative work with major museums and cultural institutions throughout the United States, Europe, and Asia. With its extensive holdings of Chinese export objects and its ongoing research and analytical projects related to these materials, Winterthur provides an exceptional interdisciplinary and cross-cultural environment for the critical study of Chinese objects.
Chinese Art in the Art Institute of Chicago
The distinguished collection of Chinese art in the Art Institute of Chicago encompasses the full chronological and material scope of Chinese visual culture from the Neolithic period (circa 6000–2000 BCE) to the twentieth century. Particularly notable are the Buckingham collection of ancient Chinese bronzes ranging from the Shang (circa 1600–1046 BCE) to Han (206 BCE–220 CE) periods, more than six hundred jades from the Neolithic to the Han periods in the Edward and Louis B. Sonnenschein Collection, and some fine later jades. The superb ceramics include exceptional Tang dynasty (618–906) burial figures, a strong representation of all the major wares from the Song dynasty (960–1279), including Yazhou and Longquan celadons, fine Ding ware, Cizhou ware, a famous Jizhou tea bowl, Jian and Jun wares, and superb Qingbai. Ming and Qing porcelains include all the major decorative types, such as an exquisite group of imperial Qing porcelains. Examples of Ming and Qing lacquer and cloisonné and scholars' objects are also represented. Buddhist art includes an important stele and sculpture dating to the sixth to eighth century, as well as a few superb gilt bronzes from the Liao dynasty (916–1125) and the Dali kingdom. A representative collection of Chinese painting ranges from Southern Song to Qing and includes works by Ni Zan (1301–1374), Tang Yin (1470–1524), Wen Zhengming (1470–1559), and other literati painters, in addition to printed books and rubbings.
Chinese Art at the Seattle Art Museum
Chinese art is a founding collection of the Seattle Art Museum. The museum's original building was built in 1933 as a gift to the city by Richard E. Fuller (1897–1976), together with his mother Margaret E. MacTavish Fuller (1860–1953). A geologist by training, Richard E. Fuller was particularly interested in jade, porcelain, and snuff bottles (Left). He served as director for four decades, and the decorative arts continue to illustrate the collection's strengths. Collector Emma Baillargeon Stimson (Mrs. Thomas D. Stimson, 1887–1963) also helped the museum establish a strong ceramics collection, and she served as acting director and the first female leader of the museum during WWII. Other individuals instrumental in expanding SAM's holdings in the traditional arts of China include Sherman E. Lee (1918–2008), Henry Trubner (1920–1999), and Director Emerita Mimi Gardner Gates (b. 1942).
The Chinese collection today comprises about four thousand works. There are several notable Buddhist sculptures in this historic repository, including a monumental fourteenth-century, wood-carved Qingyou zunzhe, the dragon-tamer luohan. The painting collection includes important Ming and Qing dynasty works from the fifteenth to eighteenth centuries, such as A Branch of the Cold Season by Yang Hui (15th century); Landscape of Dreams by Shao Mi (ca. 1594–1642), dated 1638; and Landscape, Human Figures, and Flowers, a joint album by Luo Ping (1733–1799) and Xiang Jun (2nd half of 18th century). Also included is Wen Zhengming's (1470–1559) calligraphic masterwork in running script, Poem for the Painting "Sunset over the Jin and Jiao Mountains." A recent addition to the collection is an eighth-century sutra manuscript in exemplary regular script (Right). At present, this fragment is the only work directly traceable to Dunhuang's "Library Cave" (Mogao Cave 17) upon its discovery in 1900 before the arrival of Western explorers such as Marc Aurel Stein.
The Seattle Art Museum now has three locations: the original Art Deco–style architectural landmark designed by Carl Gould and Charles Bebb in the Olmsted Brothers' Volunteer Park, renamed the Seattle Asian Art Museum in 1994; the downtown Seattle Art Museum, opened in 1991 and expanded in 2007; and the Olympic Sculpture Park, which opened in 2007 on Seattle's waterfront. The extensive project to modernize and expand the Asian Art Museum, completed in 2020, spurred a new curatorial direction. Instead of linear sequences defined by culture or chronology, viewers encounter a series of interrelated galleries where each gallery explores a distinct theme. Under each theme, juxtapositions of art from across Asia and from multiple points in history offer an experience of the continent's visual cultures that is accessible yet grounded in expertise. The displays also suggest the porosity of the Asian continent, the transfers of knowledge that inspired innovation and bound together communities across ethnic and national borders in networks of trade, technology, and belief. One of only a few museums in the United States dedicated to the arts of Asia, the Seattle Asian Art Museum aims to show its visitors that such connections continue to shape the world today.