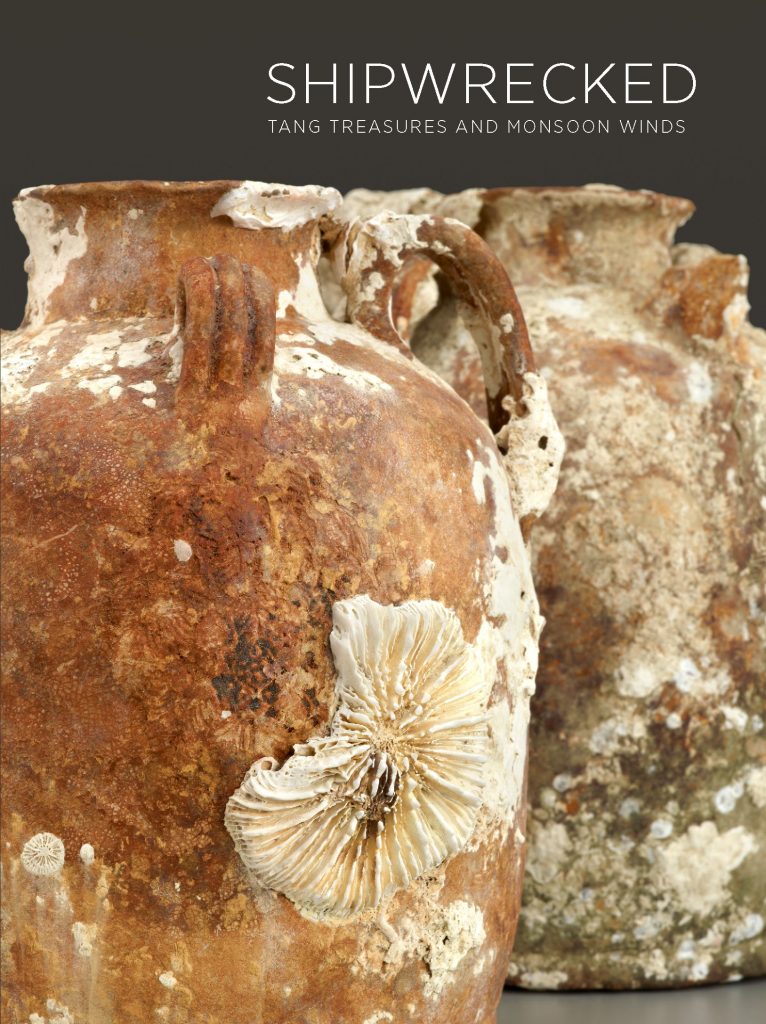 Exhibition Catalogue
Copyright © 2010, Smithsonian Institution. All rights reserved.
Published by the Arthur M. Sackler Gallery, Smithsonian Institution, the National Heritage Board of Singapore, and the Singapore Tourism Board on the occasion of the exhibition Shipwrecked: Tang Treasures and Monsoon Winds, on view at the ArtScience Museum, Singapore, through July 31, 2011.
Cloth edition distributed by Smithsonian Books through Random House.
---
Introduction (PDF, 2.4 MB)
Forewords
Sponsors
Two Empires
The Desert Road
The Maritime Trade
The Empires of Southeast Asia
Discovery and Recovery
Coins
The Crew and Their Possessions
Changsha Wares
Green-splashed Wares
Celadon
White Wares
Blue-and-White Ware
Mirrors
The Gold Cup
Legends of the Sea Trade
Credits
Essays
Reference Material (PDF, 1.7MB)
Checklist
Glossary
Endnotes
Bibliography
Contributors
Credits