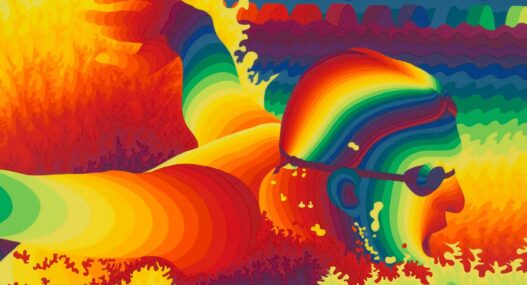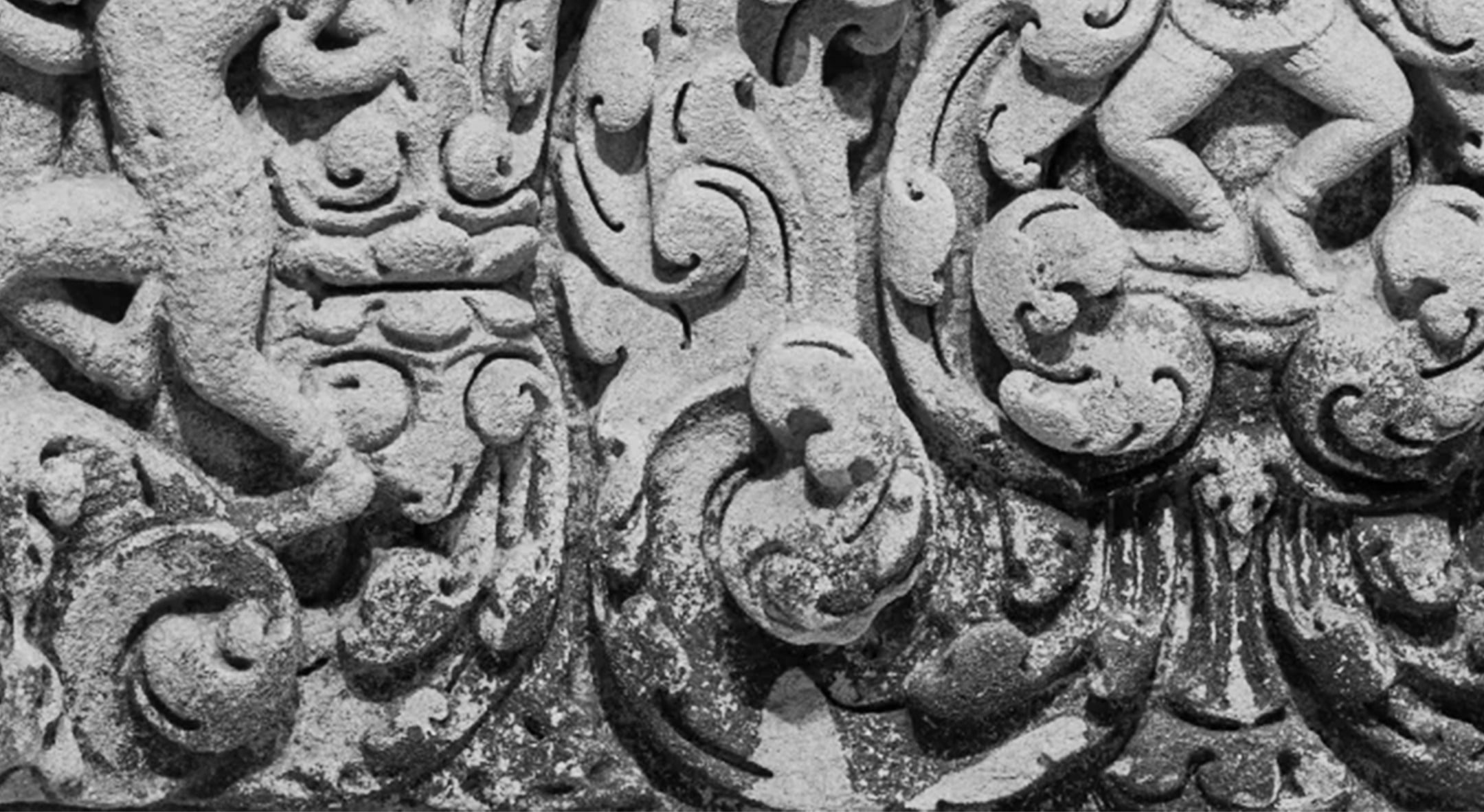 Immerse yourself in Ay-Ō's world of sensory experience, exploration, and fun.
Born in 1931, the Japanese artist Ay-Ō (pronounced "eye-oh") moved to New York in 1958, where he would soon become a member of the avant-garde group of artists, poets, and performers known as Fluxus. As a part of Fluxus, Ay-Ō produced many works that focus on tactile experiences, such as the Finger Boxes: wooden boxes with hidden compartments that contain objects participants can only touch, not see. It was around this time that Ay-Ō became known internationally as the "Rainbow Artist," as he has felt compelled to produce rainbow works since the mid-1960s—a compulsion he describes as his own "rainbow hell" (niji no jigoku).
By encompassing anything and everything within the visible light spectrum, Ay-Ō's rainbow works are an exploration into visuality that is complementary to his tactile works. Driven by his vibrant sense of humor and curiosity, Ay-Ō's greatest output has been in rainbow-hued silkscreen prints that cover a wide range of subjects, from treatments of the human body and the animal kingdom to abstract compositions and extending to rainbow reinterpretations of other artists' works.
Featuring over eighty artworks from the collections of the National Museum of Asian Art as well as several other US institutions, Ay-Ō's Happy Rainbow Hell is the first ever exhibition dedicated to the artist's work at a museum in the United States. The accompanying catalogue includes a message from Ay-Ō and an illustrated essay from his longtime printer Sukeda Kenryō (b. 1941), in addition to a biographical essay and extended catalogue entries that explore Ay-Ō's legacy and the complexity of his rainbow obsession. The exhibition also features digital interactives that will allow visitors to engage with Ay-Ō's spirit of playful exploration and optimism.
This exhibition contains material not appropriate for all audiences. Parental discretion is advised.
---
Ay-Ō's Happy Rainbow Hell is part of the 2023 programming marking the 100th anniversary of the National Museum of Asian Art's founding. Learn more about our centennial celebrations. #TheNext100
---
This exhibition is made possible with support from the Getty Foundation through The Paper Project initiative.


Generous support for this exhibition and the museum's Japanese art program is provided by

In-kind support for Ay-Ō's Happy Rainbow Hell is provided by ARTECHOUSE.
Additional support for Ay-Ō's Happy Rainbow Hell is provided by the Jane and Raphael Bernstein Endowment for Japanese Programs.
Bank of America is the Presenting Sponsor of the Smithsonian's National Museum of Asian Art's Centennial.

Butterfly (detail), Ay-Ō 靉嘔 (born 1931), Japan, Showa era, 1988, silkscreen, ink on paper, The Pearl and Seymour Moskowitz Collection, Arthur M. Sackler Gallery, S2021.5.5, © Ay-Ō